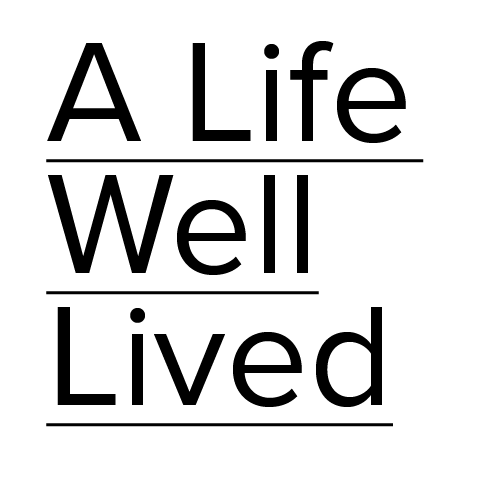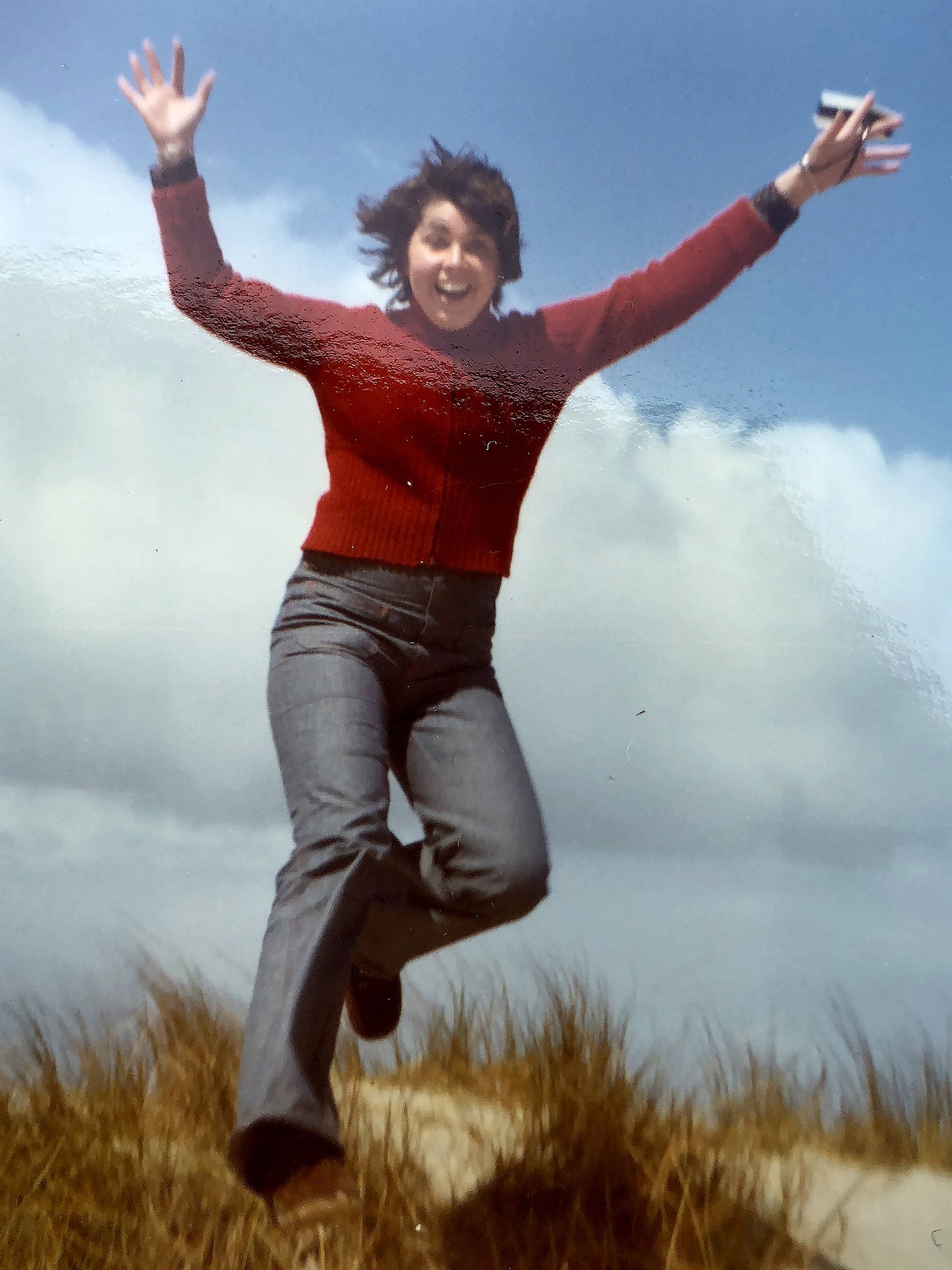 'Fill in the blanks!" Joanne would say. She was always encouraging the people around her to use their minds. She was an avid crossword puzzler and somewhat of a life coach to her friends and family. As her soul sister Janet would say "She was never pushy and she loved the process." This wasn't just for the New York Times crossword puzzles, but for everything that she did in life.
Through a consistent combination of an effortless grace and dedication to excel at everything she tried, Joanne was a force to be reckoned with. "When she did anything, she did it all the way." says Janet. Whether she was working as chef at The Pink Door, sculpting in an art studio, or owning and operating the High Spot Cafe with her partner Mike Walker, Joanne excelled. She didn't subscribe to a label. She was a renaissance woman, she could do practically anything she put her mind to. She taught others around her to live with care and passion.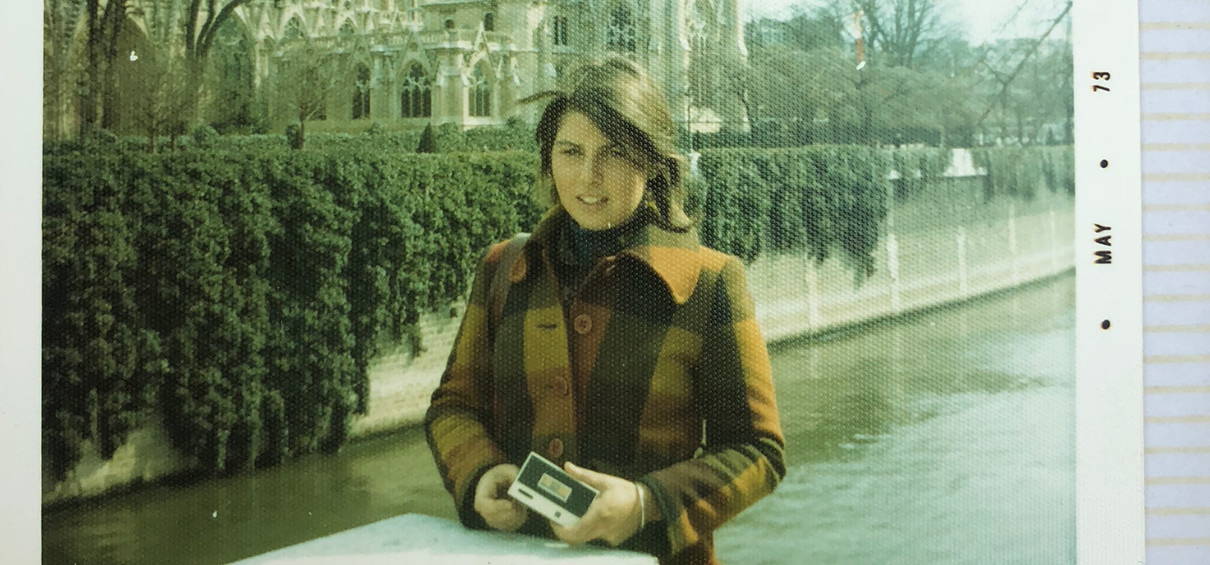 Born in Portland, Oregon along with two brothers, Joe and Sam, Joanne grew up a vivacious girl with a curious mind. Janet says she met Joanne in 1966 at fourteen years old when they both attended St. Mary's academy. "We were always each others person – immediate chemistry. The quality of our friendship didn't change from fourteen to fifty-two."
At around seventeen years old Janet and Jojo traveled to europe together. Joanne always felt comfortable abroad — she was completely enraptured by culture and people. They even Au paired for a family. After their travels they went to Oregon State and then hopped around to a few different colleges before graduating.
Joanne and Janet's mutual friend M.J Anderson had a studio in a building with other artists. That's where Joanne met her husband Bill, who had a studio in the same space. They were a perfect fit. "When your best friend loves your choice, it's a recipe for success." says Janet, talking about how her and her husband Terry both loved Bill. They spent a few beautiful years together living in New York while they were both getting their MFA's at Pratt . She got her MFA in Sculpting. Bill in Painting.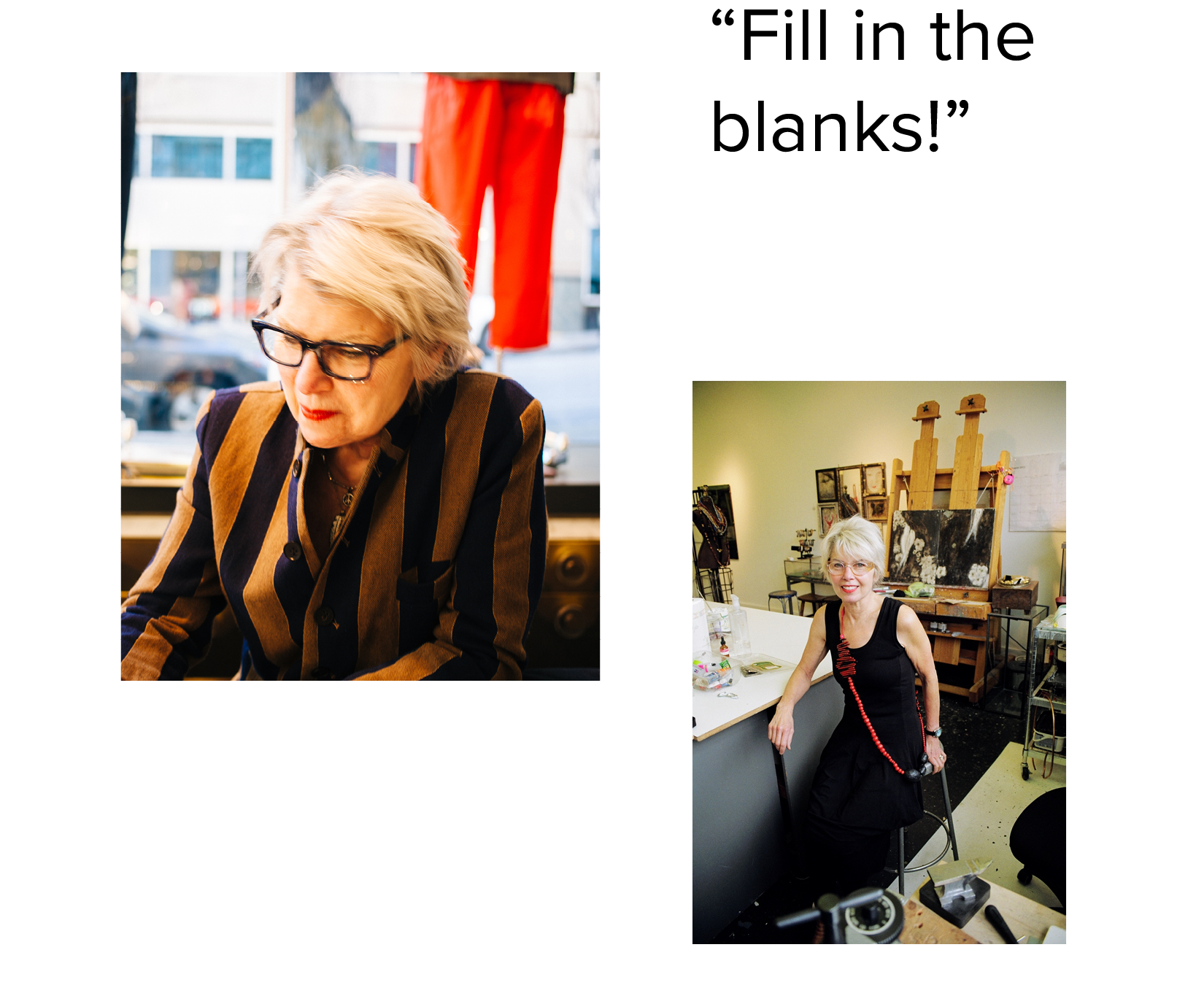 Even in New York, Joanne remained true in fashion with her ability to adapt. She got a job in a kitchen to make money for rent. She loved cooking and worked under many great chefs. When her plans to open a restaurant in New York with her dear friend Fred, who had passed away before they could realize their dream, fell through, she decided to take that seed money and buy a home in Seattle. Around 1989, she and Bill established their first home. "She had about 21 places to see in one weekend." says Janet " I went with her to about half of the showings and she ended with one in Greenwood. I lived in Phinney Ridge and she was only about 10 blocks away. It was perfect."
Recently, while looking at an old photo, Joanne remarked to her coworkers how lucky she and Bill were to have so many lifelong friends. They had a core circle of friends that consisted of about five couples. They celebrated holidays and birthdays together, were godparents to their children, and traveled with them whenever they could. It just goes to show how incredibly important her friends were to her.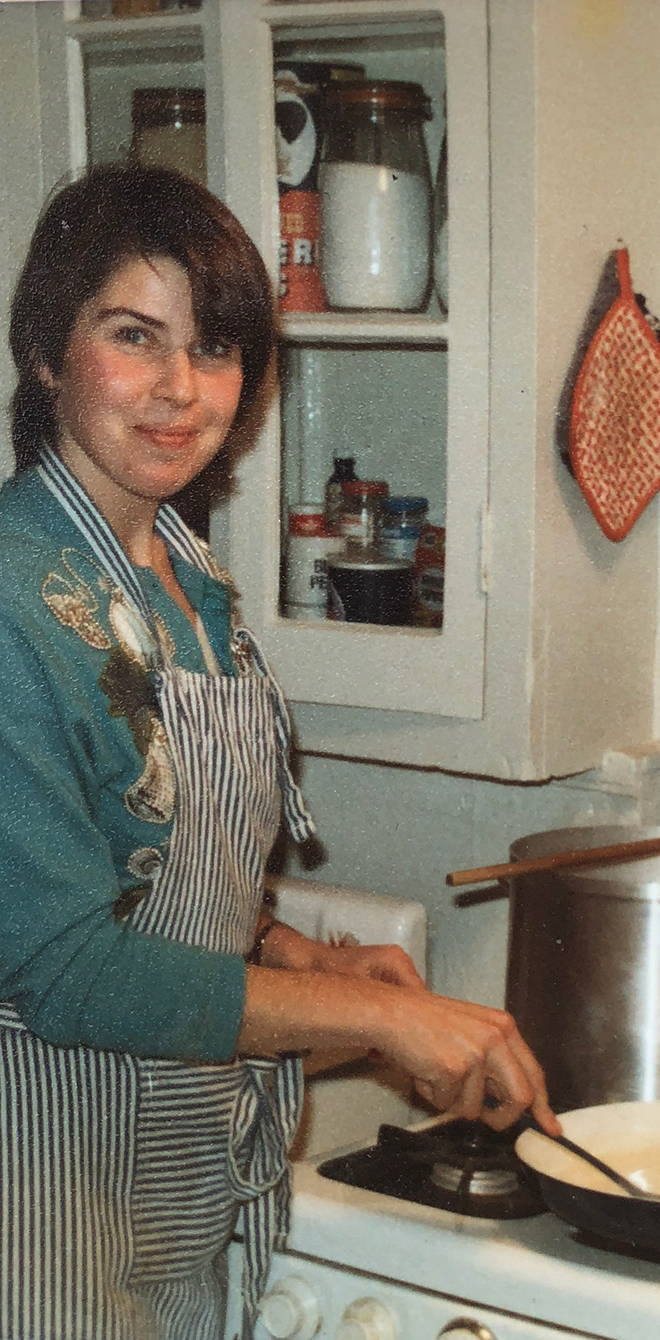 Croatian Cooking Salted Cod Recipe
1 dried salt cod – soak the cod in cold water for two-three days before you want to eat it. Be sure to change the water daily.
12 medium washed and peeled whole potatoes (add more potatoes if you have more guests)
Salt, pepper to taste
5 tbsp parsley chopped
4 cloves of finely chopped garlic
Olive oil
Method
Place the bakalar in a large bucket or tub with cold water. Change the water daily for three days.
After soaking the bakalar in water for three days, take the bakalar and beat it with a mallet. The idea is to soften it before you boil it. So give it a good red-hot bash.
Once beaten, slice in half or into thirds and place into a saucepan and cover with cold water.
Allow to boil, cook for until tender. This varies from one to two and a half hours.
Once the bakalar is tender, add the potatoes and boil until they can are soft but not falling apart.
Drain the pot, and separate the bakalar from the potatoes into two bowls.
Take the bakalar and remove all bones and as much skin as possible. Note: have a bowl of warm water handy, this process gets very sticky and I find rinsing my fingers helps.
Once cleaned, break the bakalar into small bite-sized pieces and combine it with the potatoes.
With a wooden spoon, mix the bakalar and potatoes until it's the consistency that suits you. Our family likes to mix it until the potatoes are like mash potatoes. Other families we know use a blender while others like the potatoes much more whole.
Season with salt, pepper, parsley and garlic and stir in adding in small amounts of olive oil as you go.
Mix, plate and enjoy.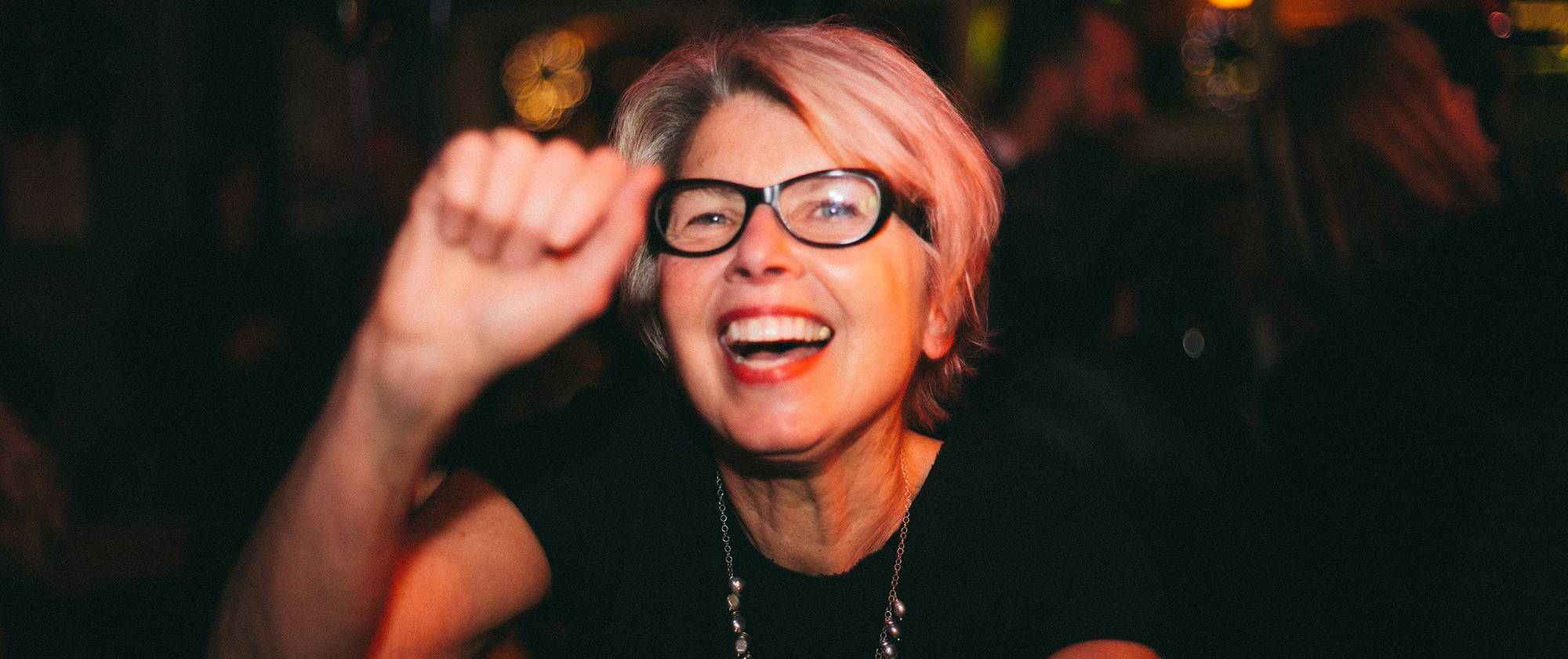 Joanne was known for her wonderful dinner parties. She was meticulous in how she did everything but spontaneous at the same time. Her cooking was so exceptional because of how much love she put in to every dish she made. Janet recalls a time when Bill's family was over for dinner and she took note of his nephew's wife's celiacs. She made sure to try all the gluten- free flours and she researched everything. "I don't know where she even found the time to do all that. She was absolutely incredible." Her instincts in the kitchen were so infallible, that she could take any leftovers from the fridge, no matter what, and make it into a culinary masterpiece.
Joanne was Croatian and came from a strong community. Both sets of her grandparents were alive when she was growing up and she had a large extended family. Though she was one of a number, the whole was greater than the part. Her mother loved to cook and her classic sarma (or cabbage rolls) is a family favorite. "Her family was eating a fabulous meal, talking about the next meal." says Janet.
Recipe for Croatian stuffed cabbage or sarma from Klara Cvitanovich
5 small heads of cabbage (cored)
1 cup white vinegar
2 large onions (quartered)
1 pound bacon (roughly chopped)
8 garlic cloves (peeled)
1 bunch celery (trimmed and roughly chopped)
1 bunch parsley (stemmed)
2 1/2 pounds ground chuck
2 1/2 pounds ground pork
2 1/2 pounds ground veal
2 cups uncooked rice
1/3 teaspoon cinnamon
1/3 teaspoon ground nutmeg
2 teaspoons paprika
1 tablespoon salt (to taste)
4 large eggs
3 (32-ounce) jars or bags sauerkraut (drained) 56 ounces tomato puree
46 ounces tomato juice
3 tablespoons sugar
8 whole cloves
Salt (to taste)
Pepper (to taste)
Method
Add vinegar to a very large pot of water and bring to a boil. Klara says the vinegar prevents the cabbage from falling apart. Boil the cabbages for about 5 minutes until the leaves begin to release from the heads. Peel the leaves off and place in a colander to drain and cool. Reserve the cabbage hearts.
Place onions, bacon, and garlic in a food processor and finely chop. In a very large Dutch oven or roaster, saute onion- bacon-garlic mixture. Meanwhile, finely chop the celery and parsley in the food processor and add to the onion-bacon- garlic mixture along with the beef, pork, and veal. Cook until meat is evenly browned. Remove from heat and, if desired, drain off excess fat. Allow to cool.
Heat oven to 500 degrees. If the inner leaves of the cabbage heads aren't pliable, return them to the boiling water for a few minutes. Trim the thick center vein of each leaf without piercing it. Add rice to meat mixture, and season with cinnamon, nutmeg, paprika, and salt. Mix in eggs thoroughly. Place a handful of meat filling on each leaf. Flip up the bottom, then fold the sides in, and roll up. Any leftover filling can be frozen for later use.
Chop the reserved cabbage hearts and, in a large bowl, mix with sauerkraut and tomato puree. Season with salt and pepper. Place some of this mixture on the bottom of a deep, large roasting pan. Cover with a layer of cabbage rolls, tightly packed. Press down and spoon on more sauerkraut mixture. Add another layer of cabbage rolls, running at a right angle to the first layer. Continue in this manner until all the cabbage rolls are in the pan. Top with remaining sauerkraut mixture and pour some of the tomato juice over it. Gently shake the pan to distribute the juice and add the rest of the tomato juice.
Sprinkle with sugar and cloves. Cover and place in a 500-degree oven. When the mixture comes to a boil, reduce the heat to 350 degrees and bake 2 1/2 hours. Remove cloves before serving. Present two or three cabbage rolls per person with boiled potatoes and some of the sauerkraut mixture. Sprinkle with chopped parsley and paprika. Cooked stuffed cabbage will keep a long time in the freezer if they are well sealed.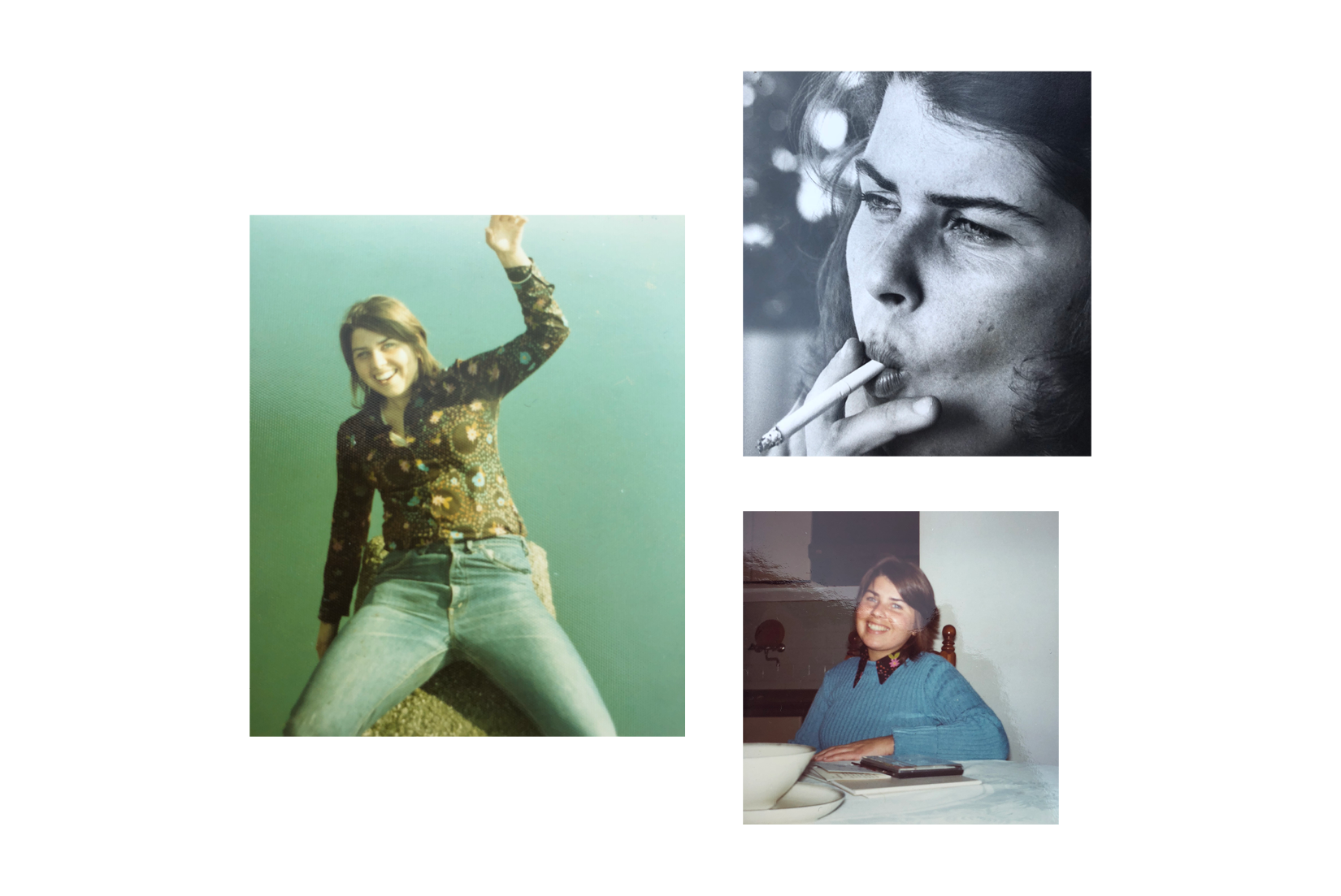 Along with being an incredible chef and artist, Joanne was a feminist. She was a huge supporter of Planned Parenthood for years. At key times in the fight for gender equality, she was always, lavishly, there. She desperately wanted equal rights for women. She cared about those who were less fortunate and the disenfranchised. She walked alongside her sisters and allies in marches and donated her time to the cause. "She was never for red or blue," Jill Donnelly says, "she was for what was right and what was good."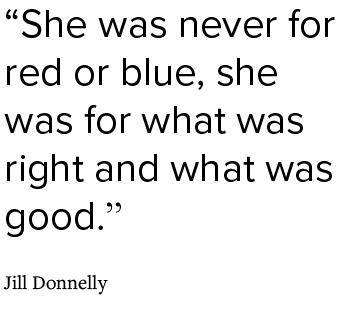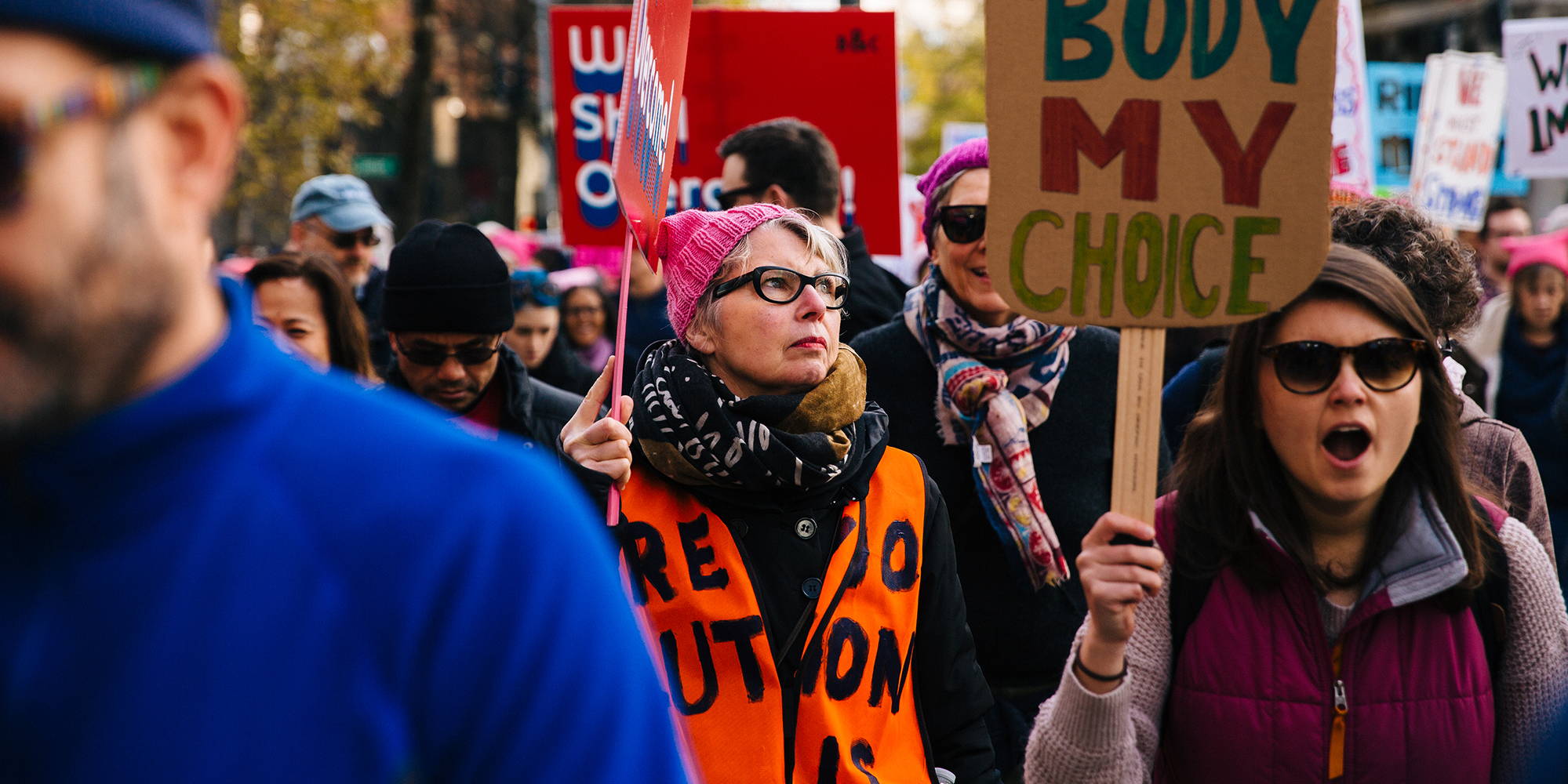 Expanding her sphere of influence professionally as well as socially, Joanne cultivated a following of adoring clients. Joanne's personal style was sought after and admired. "Her look was based out of necessity in New York and when she worked as a chef at Pink door," says Janet, "but it wasn't really until working at the front of house at High Point Cafe and at Baby & Company, where she took more of an interest in designers. She became impeccably well versed in textiles, practices, and designers.
Joanne had an eye for what looked good. "When we'd go on buying trips, designers would hold up a dress and say ' This is a dress for Jojo'" Jill says. "They adored her." Her colleagues and friends intuitively understood that at the center of this whirlwind lay a rigorous, creative eye. Joanne loved the style of Tilda Swinton. She emulated this style in her own look, from her orange lipstick, bold lipstick, and choppy haircut. Her look was modern & contemporary with a mix of tomboy. She loved designers like Antoni & Alison, Annette Görtz, Odeeh, Labo Art, Marsèll, and Lareida.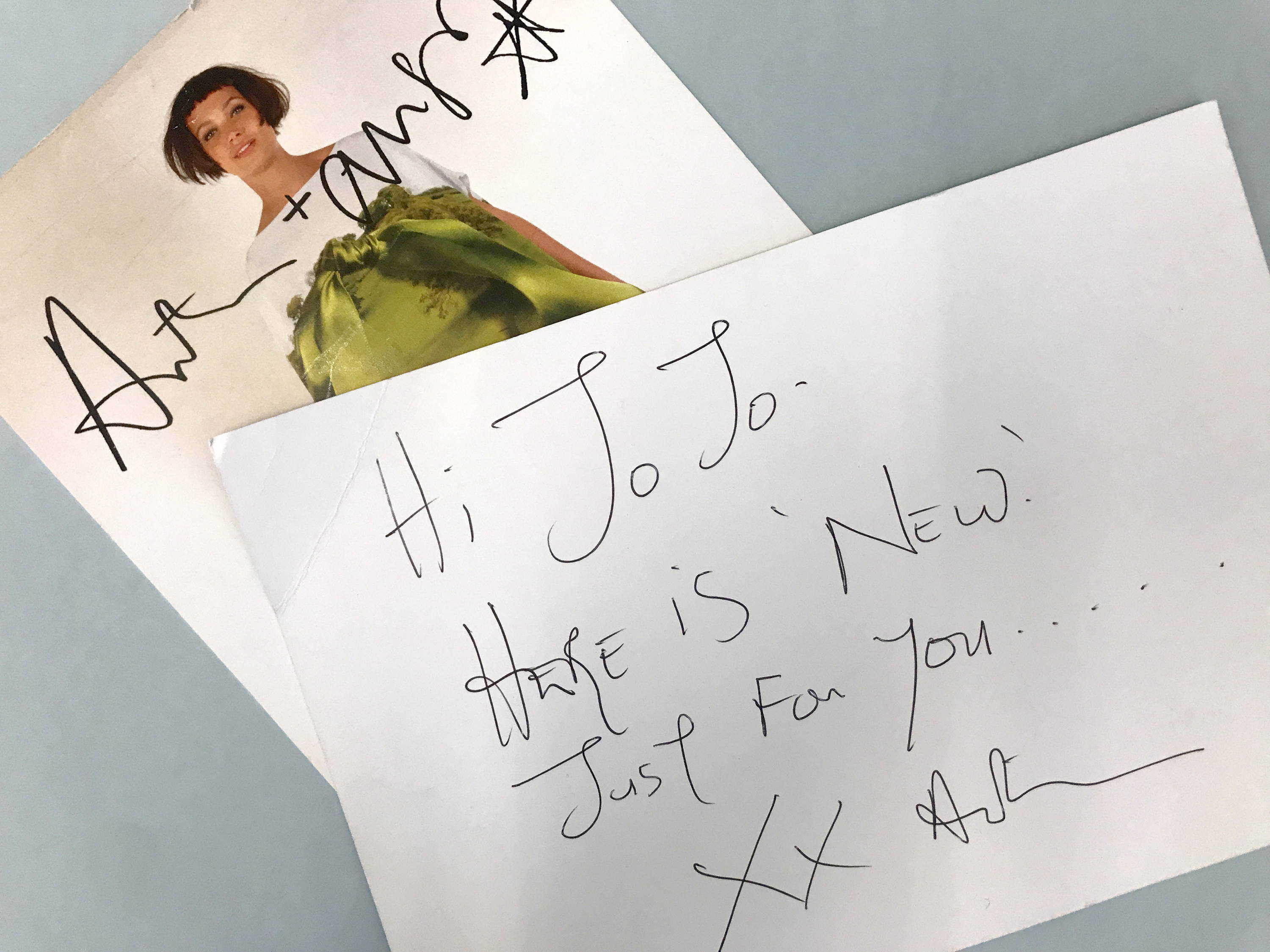 Around Baby & Company, Joanne was an icon. She had a heart of gold and a kilowatt smile. She was a most beautiful, fearless, and caring presence who knew what it meant to live loud (just like her signature lip color). Her kindness was abundant. Her necessity to create was the driving force of her life. She created beauty around her every day, until the very end.
Those who felt the force of her influence speak of Joanne as a kind of philosopher, whose subject was life itself. Joanne was an idealist — chasing after dreams, going beyond material boundaries, living life to fullest. Her pursuit of beauty and her love will always be so deeply felt.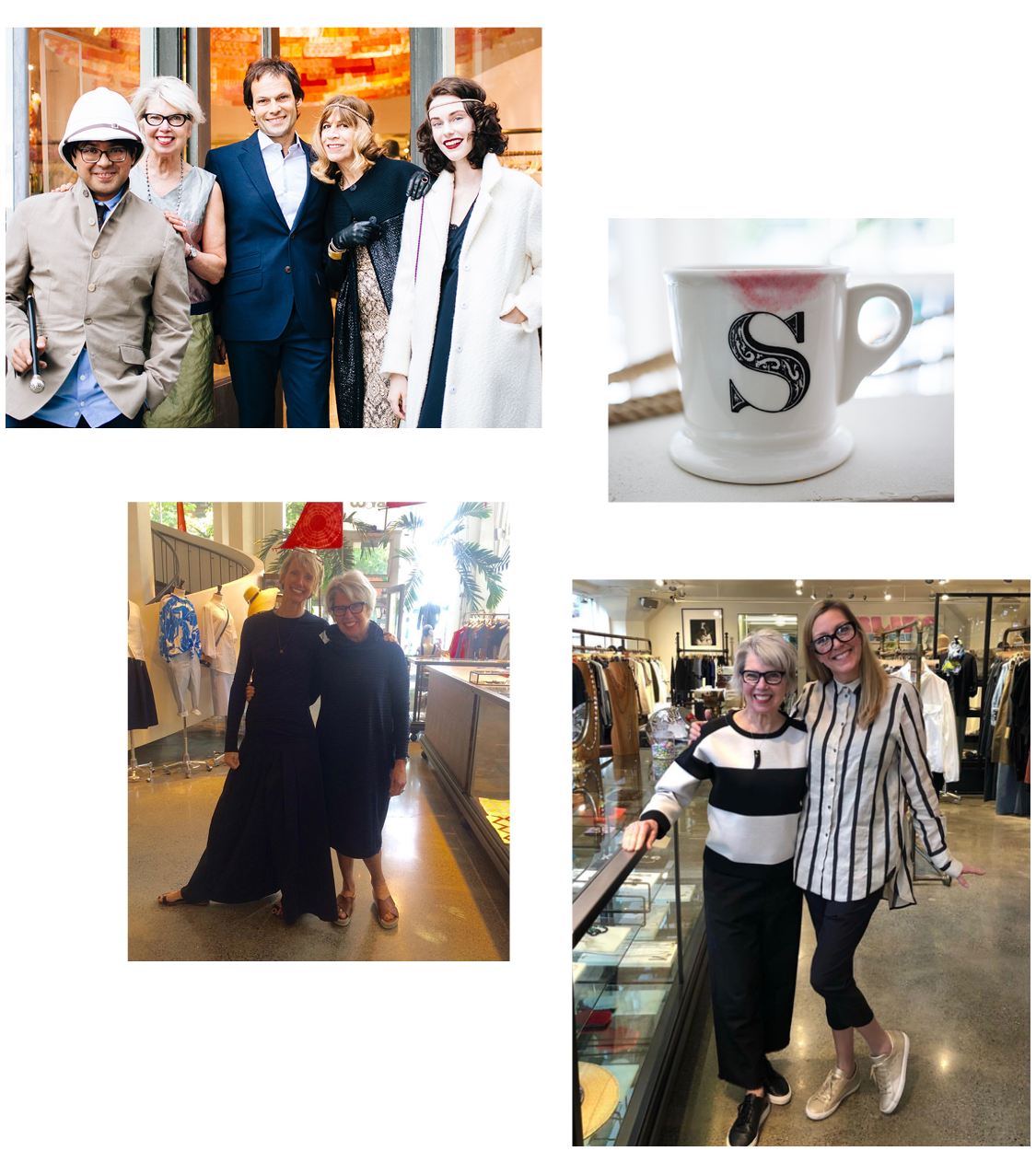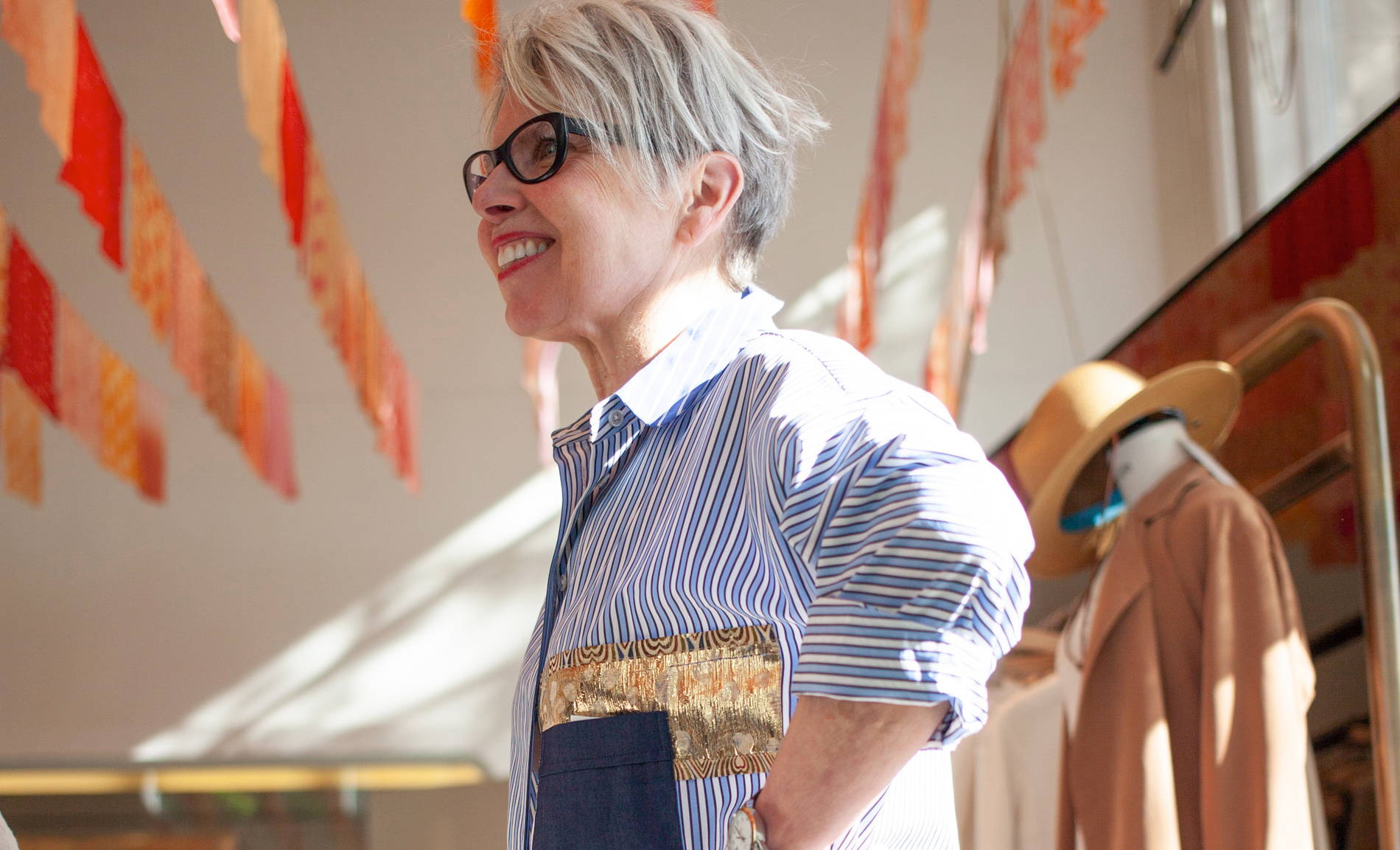 We love Joanne very much and from the outpouring of love we've received from all of you over the past month, we can see that so many of you do too. So put on some music (preferably one of her favorite artists like Joni Mitchell, Van Morrison, Boz Scaggs, John Coltrane, Crosby, Stills & Nash, or Aretha Franklin) and head to the kitchen. Make your favorite Joanne recipe and savor every bite, just like she'd want you to.
And to our Joanne, we say goodbye for now, Baby.