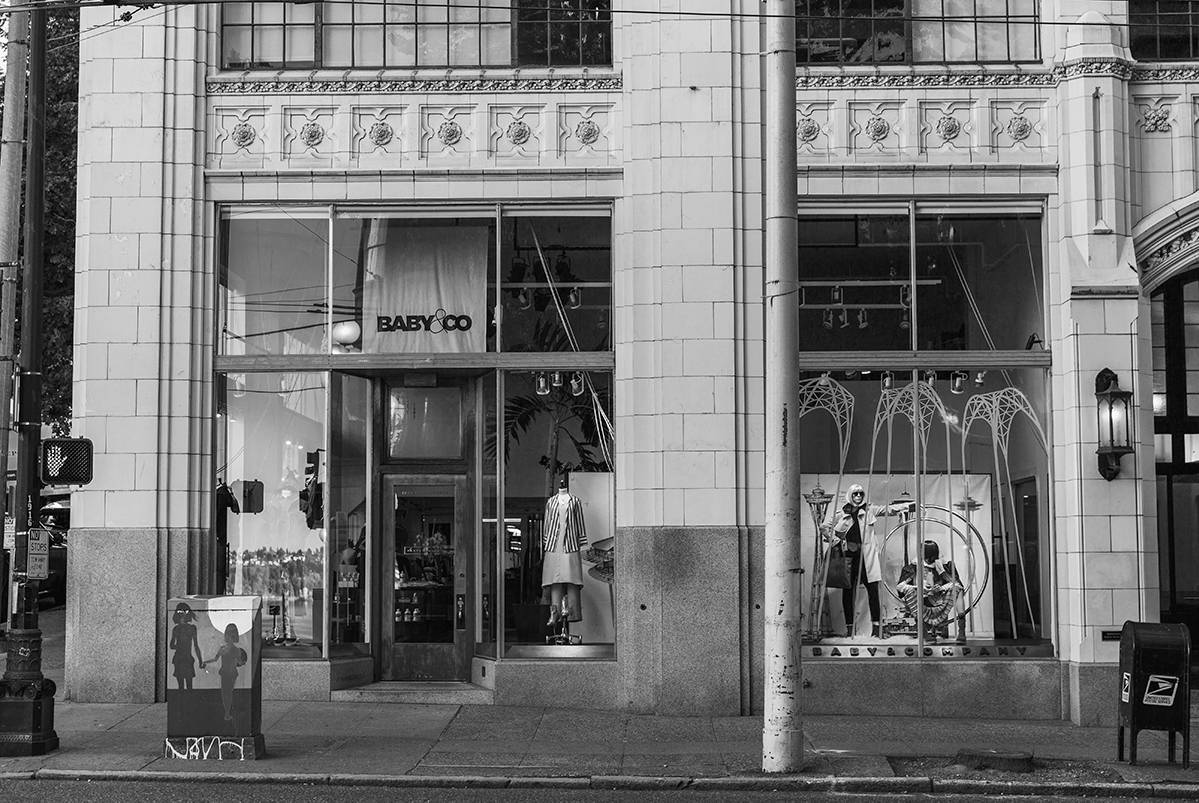 Today we bring you bitter/sweet news. After 44 extraordinary years as the anchor tenant of the Terminal Sales Building and a fashion institution who has sat like a Queen at the intersection of 1st & Virginia, we are formally announcing that at the end of September, we will be vacating our corner to re-discover a new decade of Baby & Company. What had once represented the beginning of a new and budding revolution of Seattle's' creative and cultural identity, has run its inevitable course. We had to face the sad fact that the era of Seattle's cutting-edge past has played itself out. The time has come to unhitch our wagon from what was and re-imagine our future.
You see, there is only one chance to be FIRST. The founders, Baby & Uri Burstyn, had the foresight, imagination, and guts to see the potential of the gritty, rundown neighborhood that housed their beautiful storefront idea. They loved the authentic spirit, the neighboring Pike Place Market and the Puget Sound backdrop to lay down roots. In their eyes, it was the perfect location to set up shop. In 1976, Baby & Company was born.
Within two years, more young entrepreneurs followed their lead and opened small local businesses on the block. Within five years, the area became the most energetic and hippest neighborhood in the downtown Seattle area. Baby & Uri's instincts were right! For locals like myself, Rita and Wayne, we lived out a memorable part of our youth in this neighborhood, which we have come to call home. A walk down memory lane will remind you of some of the best-known businesses that became the iconic symbols of a generation lost.
 
Raison d'être
Peter Miller Books
LaBuznik
The Virginia Inn
Zebra Club
The Oxford
Fast Forward
Sub Pop Records
Ruby Montana
Coupe Rokei
The Vogue
The Pink Door
Isadora's
Bazar du Bear
Nido
Kells
 
The "bitter" piece of this news was coming to terms with the fact that the once-thriving and dynamic neighborhood stopped feeling safe. City officials and landlords gave up trying to reclaim Seattle's original luster. They failed to understand what small businesses were experiencing; over six years dealing with the continuous construction disruption dominating the inner city, closed streets, traffic overload, the removal of a major highway, the building of a major tunnel, rebuilding the waterfront, a homelessness epidemic, an addiction epidemic, a mental health epidemic, a drug-dealing epidemic, a theft epidemic. All of the disruptions were exacerbated by witnessing the struggle and suffering of so many of our citizens living on our streets right outside our doorstep. For years we were determined to lean in and help fix the broken. We joined neighborhood action groups, attended countless forums and events, went to city council meetings, joined and raised money for non-profits & community action groups who were seeking solutions for these insurmountable problems. But the problems just got worse. We felt helpless and worn down. We kept pursuing new ways to keep our corner vibrant, exciting, and innovative. We engaged in Pop-ups to get to the people who could no longer get to us. We designed incredible window displays and in-store staging to keep passersby and shoppers delighted and surprised. We collaborated with artists, small businesses, the cultural community, and our favorite designers to keep innovating for our community. We always found a reason to throw a party and celebrate beauty, art, and fashion. It was a perfect distraction from what was happening all around us. But at the end of the day, the inevitable was waiting for us.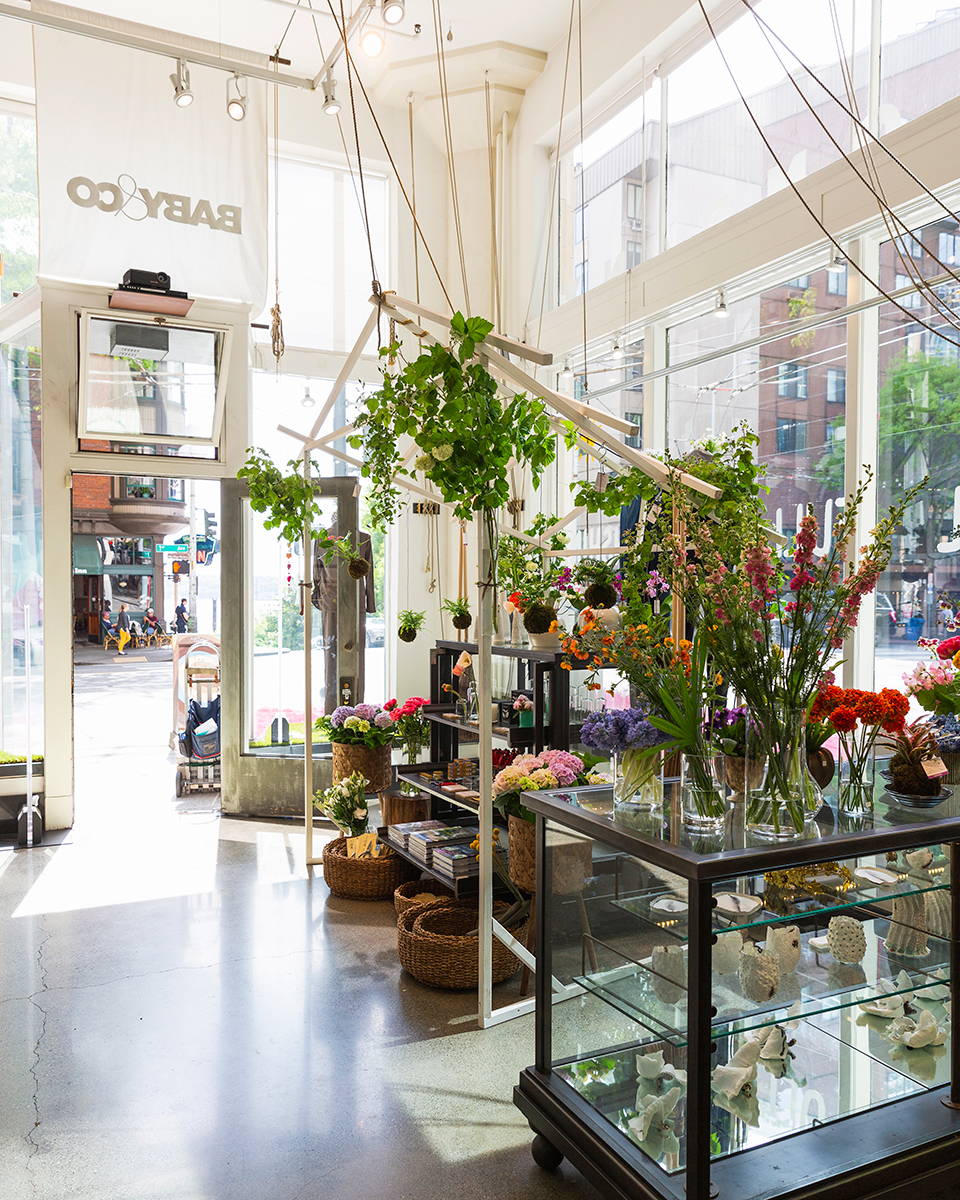 And then, the Coronavirus hit. For the first time in many years, Wayne and I were forced to stop. After years of working a relentless schedule, we finally had the time and space to re-examine the priorities in our lives. We used our 3-month shutdown to recharge, re-evaluate, re-set, re-connect, and re-imagine how we wanted to live our next chapter. And then things got worse. At the end of May, the social and civil unrest after George Floyds' death brought to light a system of inequality and apathy we had watched get worse and worse with no resolve. Small businesses across the country, particularly in big cities like Seattle, would become casualties of an economic and social disaster playing out nationwide. Our surrender was inevitable. We were on our own to salvage whatever pieces of our business we could hold together. It was time to re-think how to keep going and preserve what had taken us 44 years to build.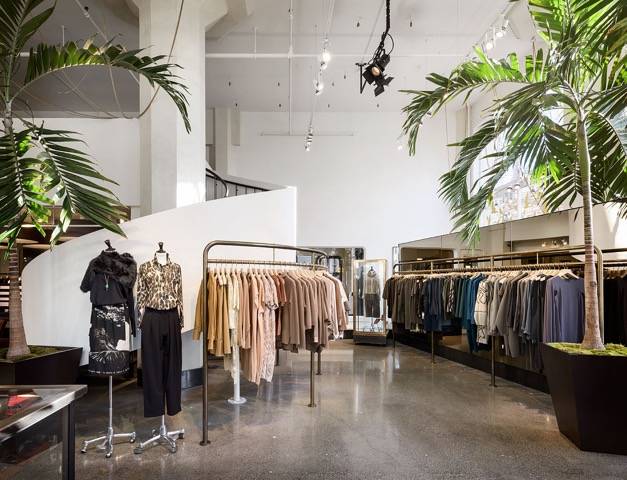 You see, the neighborhood had not made Baby & Company, Baby & Company had made the neighborhood. Baby & Company was more than a location; she was her own personality, a concept of innovation and ideas around fashion, lifestyle, art, and culture.
 
The sweet piece of this news is the announcement of a temporary RELOCATION in a place that has been part of my life since high school and where we have set up seasonal Pop Up shops for the last seven years. We will reopen a much smaller version of ourselves in the gorgeous Wood River Valley of Sun Valley Idaho. We will use the spectacular natural beauty that cradles this small community to lick our wounds and heal our broken hearts for what has happened to our beloved city of Seattle. We will use the winter retreat to re-invigorate our natural spirit of optimism and hope. We will re-connect to the original ideals that brought Baby to life in 1976. Don't Worry, Baby; we will come back to Seattle to host seasonal Pop-ups and keep our loyal tribe engaged and connected. Rita will remain available to nurture the wardrobes of our Seattle faithful. Our e-commerce will stay active and social media will keep you up to date as to what we are getting up too. We will continue to explore new ways to reach out and stay in touch via virtual channels like Zoom and Live feeds. There will be many more details to come as we explore a new way to remain connected and move forward.
 
We have always tried to share the beauty and craft of fashion with people who want to express their individuality and values through their personal style. We firmly believe the word COMPANY is at the heart and soul of the brand. If you are reading this, it means we've asked you to keep Company with us. We invite you to come along on our journey as we share our vision with customers new and old, with the admiration, love, and respect that has become our trademark.
 
At the end of the day, isn't that what life is all about?
Don't Worry, Baby. Everything will be all right..... We Promise!
 
With Gratitude & Respect,

Jill & Wayne & Rita & Rocket