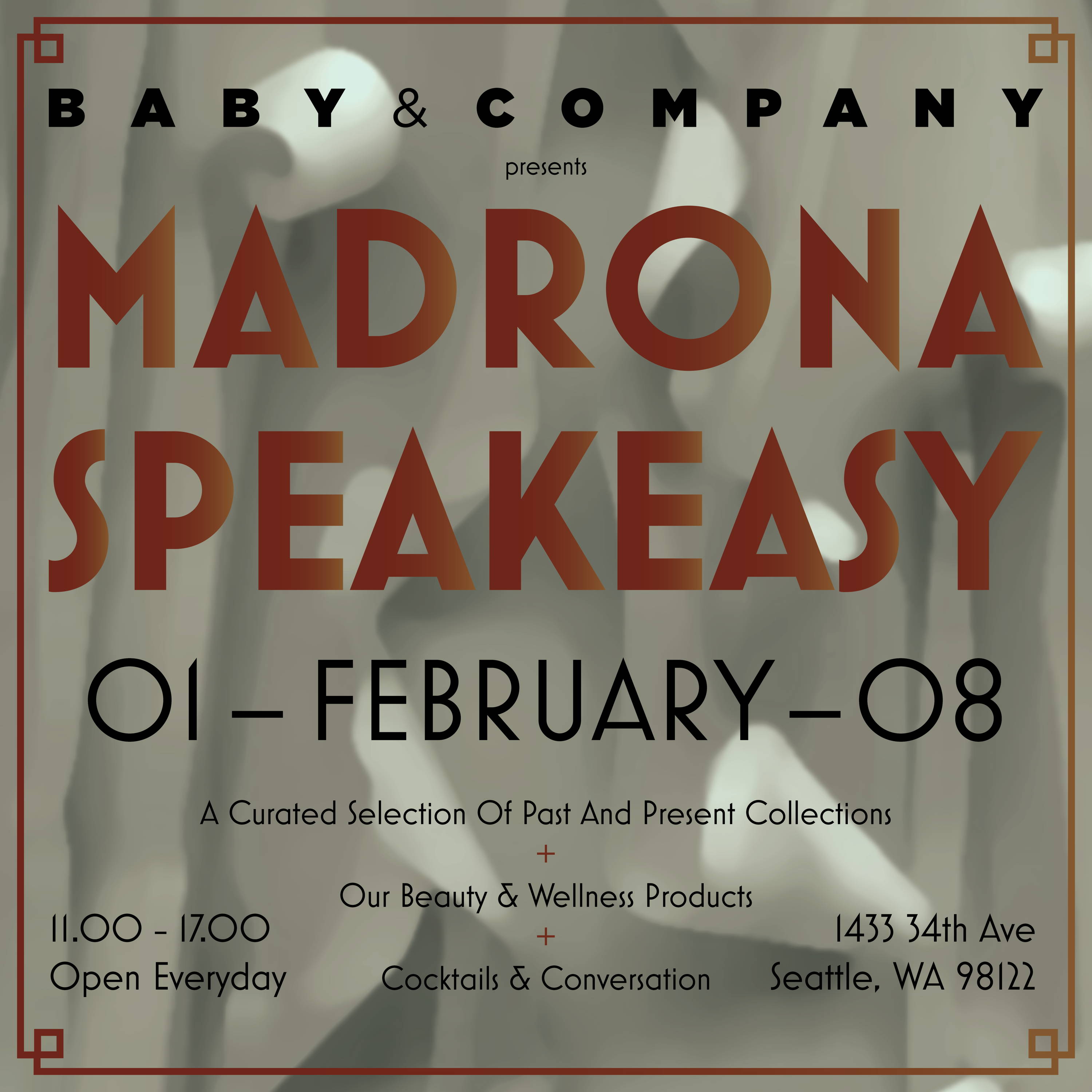 Come visit our Madrona Speakeasy from February 1st through the 8th for a curated selection of past and present collections and our beauty and wellness products. We will also be hosting two events around cocktails and conversation with the following themes:
Who do women dress for? Ourselves; Men; Women – a self-examination.
Hosts Stephanie Devaan and Jill Donnelly will help guide a conversation to involve all our voices and opinions. We will be featuring Madrona neighbors with a wonderful wine selection from Wilridge Vintner and small bites from East Anchor Seafood.
February 5th from 5.30 - 7.30 at our Madrona Speakeasy
1433 34th Ave Seattle, WA 98122
Demystifying the CBD Beauty and Wellness Phenomenon.
Host Jill Donnelly will welcome two of our best authorities on the subject - Blair Lauren Brown - the alchemist and brainchild behind beauty brand Verte Essentials and co-author of the book Grow Your Own and co-owner of Ravengrass Cannabis Farms, Nichole Graf. Both speakers will help answer any questions you might have about CBD's effectiveness internally and externally. We will serve up our signature CBD martinis and have a variety of cannabis strains to try from Ravengrass Cannabis Farms, as well as some hors d'oeuvres from Queen City.
February 8th from 6.30 - 8.30 at Baby & Company
1936 1st Ave Seattle, WA 98101
We'll see you there Baby!