How did you first become acquainted with Baby and Company? What are some
of your favorite memories of the store?
I first became aware of baby in 1978 when my pal Nancy Ketcham worked there. I have so many memories of the store and the people I have met in it over the years. I think the seasonal decorations and the parties are truly the best in town!
What do you love about getting dressed?
I love getting dressed because I still can.
Comfort, well-made, and can wear for years!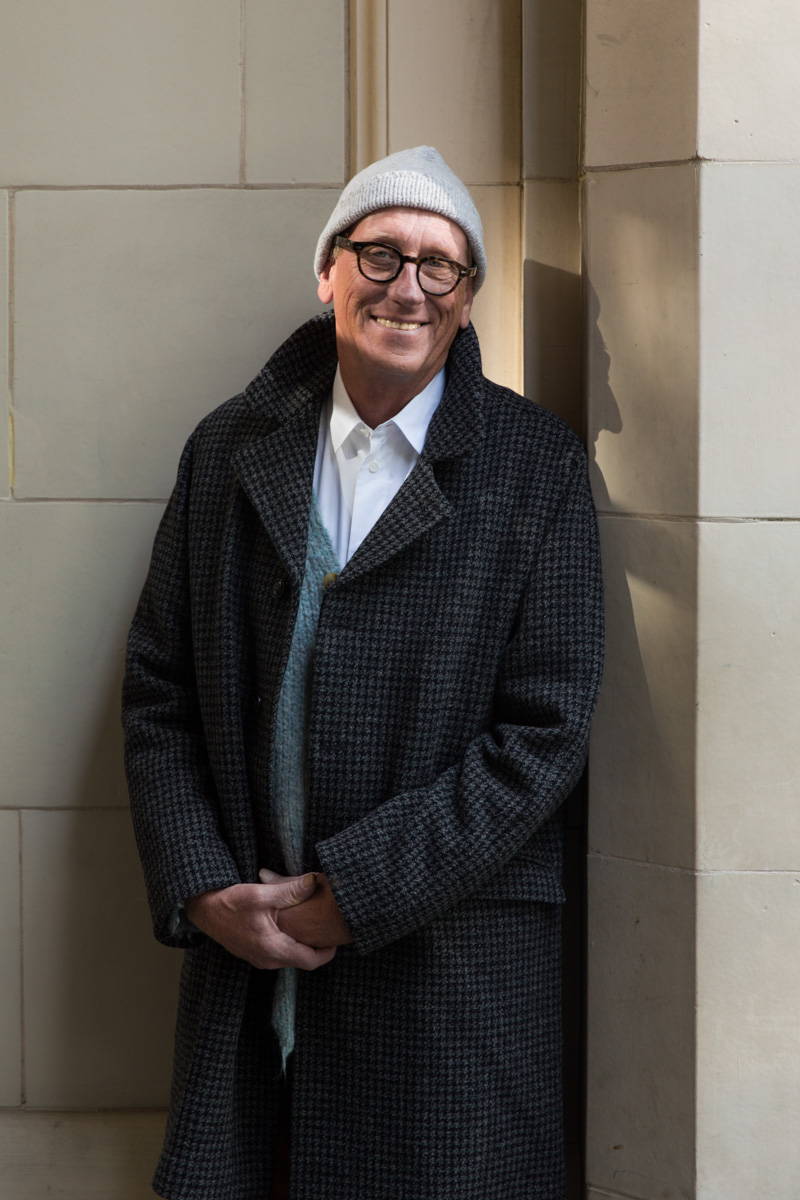 If you could takeover anyone's closet, living or dead, who would it be?
If I could have anyone's closet it would be probably Cary Grant's or Elizabeth Taylor's.
Describe your favorite Baby and Company piece in your closet.
I have so many pieces from Baby and Company that I treasure, and so many I have had for so long. Perhaps the two that come to mind are a huge overcoat that was modeled on an old WWII officer coat—I get compliments every time I wear it, which has been for years. But it is also the warmest coat I have ever had. The other is a boiled wool coat from Homecore. These clothes are a modern adaptation of everything I love about the past.