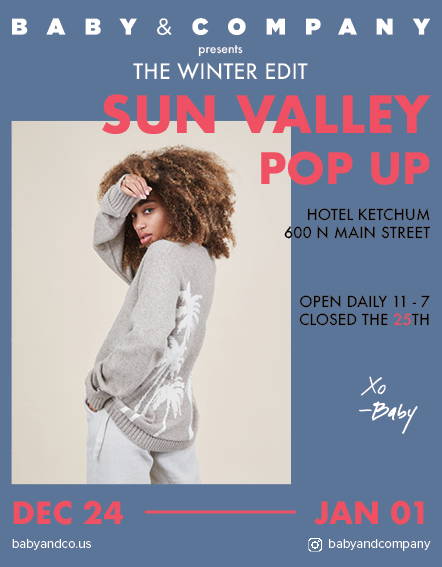 Greetings to our Sun Valley Tribe!
Wayne and I are excited to announce our 1st Holiday Capsule. We will bring a specially curated winter collection from some of our favorite designers with the hopes that it will bring you much excitement and delight.
If you need any last minute gifts, we will be open Christmas Eve from 11-5. Come share some hand-made Ginger tea and tells us what you have been up to since we saw you last summer.
Our time in Sun Valley will be short Dec 24 - Jan 1st.
We can't wait to spend our 1st Christmas in wonderland!
Warmest,
Jill & Wayne